Take Two • The Steve Wright Big Band!
 "Take Two" – Recorded in 1981, this album received great reviews. Featuring top free-lance musicians in Minneapolis/St. Paul, the band had been playing concerts since 1974 and recorded this album in just two days, soon after backing Tommy Newsom for a summer Schmitt Music Clinic. Featured soloists include Rick Cornish (also compositions), Jimmy Hamilton, Brian Grivna, Dave Karr, Kenni Holmen, Dave Graf & Mark Henderson, plus the leader!
ALL COMPOSITIONS ARE AVAILABLE FOR PURCHASE ON OUR Jazz Ensemble PAGE!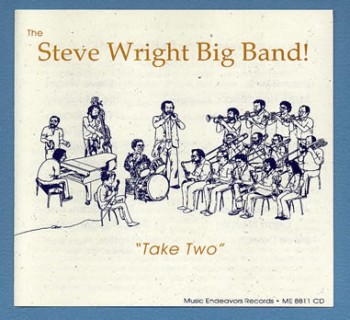 SAMPLE TRACKS
(excerpts)!
Live from the Chestnut Tree Cafe • Hands of Time
This is an album that I recorded live for my good friend Rick Orpen, who was in the process of a sabbatical and up for full professorship at Gustavus Adolphus College. All compositions are by Rick Orpen. The band includes then Gustavus geology professor Mark Johnson (now teaching & performing in Sweden), plus former students Nik Lindell and Brian Rowe – both of whom were students of mine in the Gustavus Jazz Lab Band.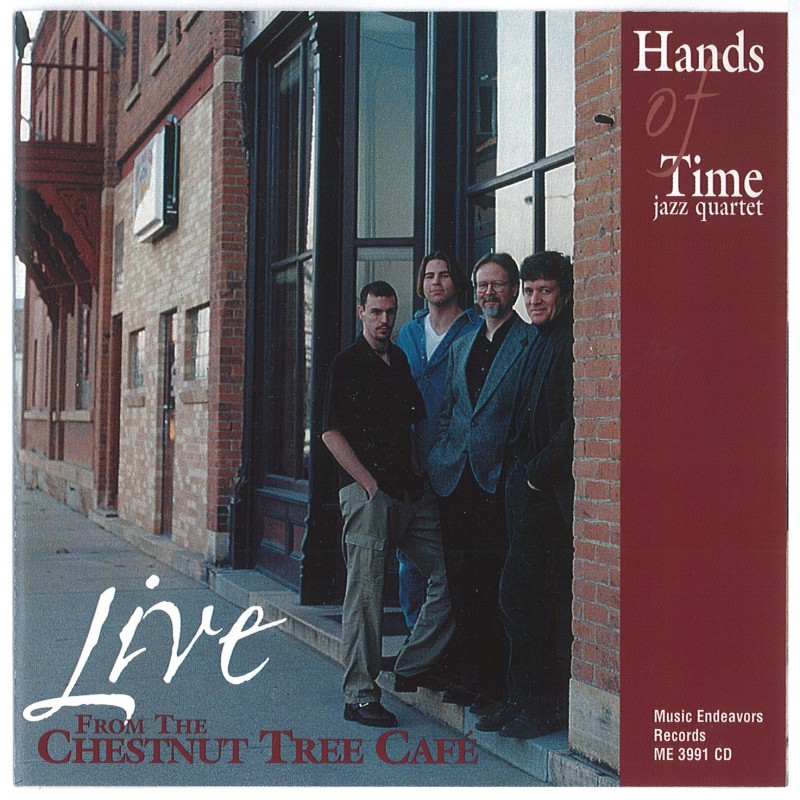 SAMPLE TRACKS
(excerpts)!